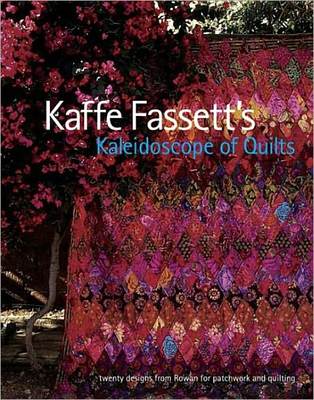 $50.00
NZD
Category: Craft
In Kaffe Fassett's Kaleidoscope of Quilts, Kaffe offers the reader a range of 20 individual designs that feature both the new fabrics in Rowan's patchwork range and some firm favorites. Photographed against the glittering backdrop of the Mediterranean island of Malta, these quilts echo the bright sunshi ne colors in a glorious array of new designs from both Kaffe and his team, Liza Prior-Lucy and Pauline Smith. With each quilt comes illustrated step-by-step instructions with colored diagrams, a 'flat shot' photo, and the quilt template. ...Show more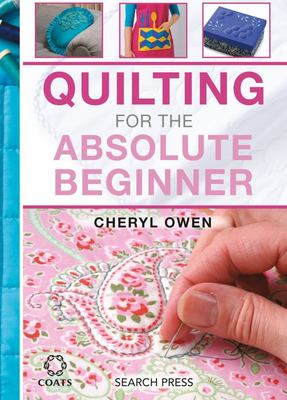 $38.00
NZD
Category: Craft | Series: Absolute Beginner
Cheryl Owen's guide is the ideal tool for the complete beginner to quilting. Step-by-step instructions and the spiral, hands free format enable you to practise and master each technique more easily. The book covers all the quilting equipment and tools, terminology and techniques, and includes a selectio n of attractive simple projects specially designed for the beginner. ...Show more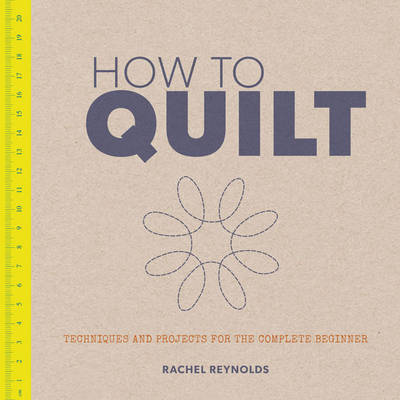 $25.00
NZD
Category: Craft
This is the ultimate go-to quilting guide for the complete beginner - no prior knowledge of quilting, or even sewing, is assumed. Ten fully illustrated techniques are included, covering everything a novice needs to know, including skills such as rag quilting, hand-tied wadding, English paper piece and s quare work. The techniques are accompanied by ten simple projects, enabling the reader to put their newly acquired knowledge into practice. Projects include a tea cosy, pot stand, lavender-filled keepsake, pinboard, cot quilt, throw, cushion, duffel bag, bed runner and bed cover. Approachable and friendly in style, this beautifully illustrated book aims to give beginners the confidence to take up quilting, then use it as a basic skills 'bible' to have to hand when they need it. ...Show more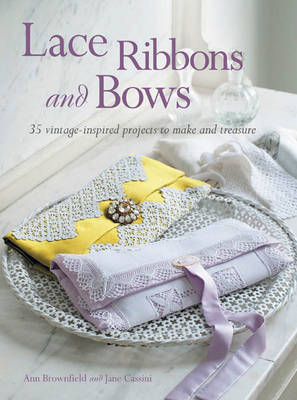 $20.00
NZD
Category: Craft
Indulge your nostalgic fantasies with this beautiful collection of ideas for things to make and give. Using lashings of lace, pretty prints, pearls, diamante, ribbons and all things vintage, Ann Brownfield and Jane Cassini have created 35 unique projects for romantics everywhere. In 'Alluring Lace' choo se from embellished silk cushions, vintage pouches, and lace and diamante gift cards, while 'Beautiful Bows' has ideas for lampshades, felt purses and a lingerie bag. Finally, 'Arrays of Ribbons' will inspire you to make vintage scarf chairbacks, beautiful gift boxes and tags. With inspirational photographs and clear step-by-step instructions and illustrations that make every project easy, this book will appeal to oldfashioned girls everywhere. ...Show more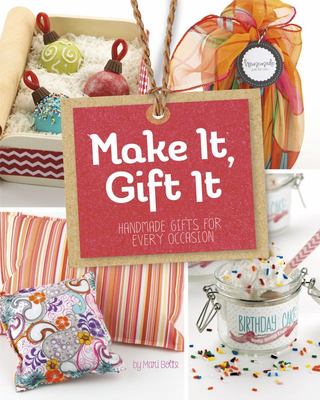 $30.00
NZD
Category: Craft | Series: Craft It Yourself Ser.
There's nothing more fun than giving the perfect hand-crafted gift! From simple hostess gifts to fully personalized gifts for that very special someone, Make It, Gift It has everything you need to get started. Learn how to create one-of-a-kind masterpieces for every important person in your life.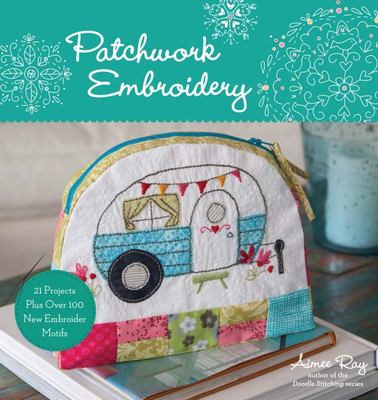 $38.00
NZD
Category: Craft
Patchwork isn't just for quilts! It's also perfect for making clothing, toys, housewares and more. Add embroidery to the mix and the possibilities are endless. Bestselling author Aimee Ray (Doodle Stitching) has whipped up 21 great gift ideas that showcase both techniques. They all feature Aimee's popul ar signature motifs and include place mats, napkins, tablet covers, pillows, banners and even baby items. ...Show more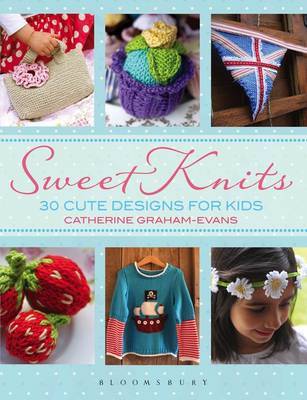 $37.00
NZD
Category: Craft
Some children like to slay dragons, others prefer to sip tea with princesses, but any child will find something to wear, play with and love within the creative knitting patterns featured in Sweet Knits: Knitted Treats and Clothes for Kids. From flower-shaped tea cups to cute summer dresses, cosy jumpers to fun room decorations, these projects encourage customisation for truly unique pieces full of personality. Step-by-step instructions and charming colour images accompany you through each and every pattern. The projects are easily adapted to suit knitters of all levels, as easy alternative directions are given alongside any tricky or complex design elements, and tips are provided throughout on how to simplify patterns. Garments come in sizes for children from birth to ten years, and there are even a couple of items for grown-ups, too! With suggestions on how to adapt and personalise each design to make unique pieces, the projects in Sweet Knits provide cosy hand-made treasures that grow with your child and stir young imaginations. ...Show more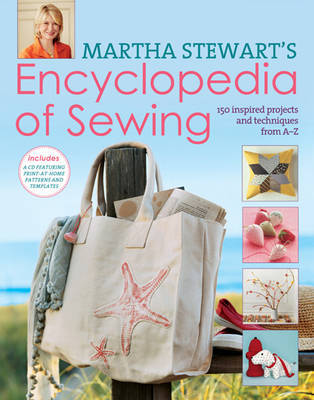 $40.00
NZD
Category: Craft
Features sewing and fabric craft techniques and projects. This title presents step-by-step instructions for the sewing techniques. It is suitable for the sewers.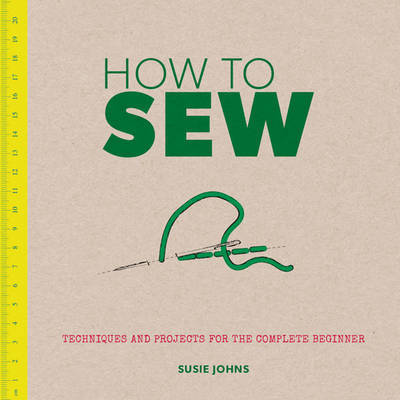 $25.00
NZD
Category: Craft
This book offers a starting point for those who want to learn how to sew, from UK author Susie Johns. Simple and straightforward explanations guide the novice through the basic techniques. It features projects that help the reader put the skills into practice, and includes bunting, napkins, peg bag and basket liner. This simple-to-follow project-based book takes you through the basic techniques of knitting. You'll learn everything you need to get started, including how to do the necessary stitches, how to make seams and how to work with patterns and templates. Each skill is accompanied by a stylish project to make, including an apron, covered coat hanger and cushion. Each project is explained with the help of clear illustrations that will guide you every step of the way. The straightforward explanations combined with desirable projects means that no matter how little sewing experience you have to start with you'll soon be impressing friends and family with your new-found practical skills. ...Show more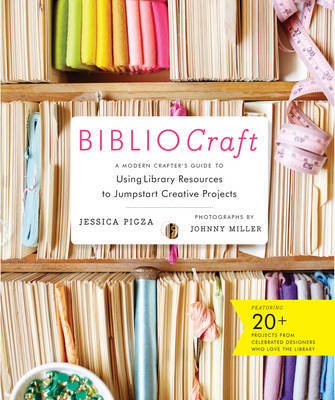 $45.00
NZD
Category: Craft
In BiblioCraft, Jessica Pigza shares her hunting and gathering skills so that creative's of all types can access the most inspiring resources, in person and online. Whatever the quest--historic watermarks, traditional Japanese family crests, historic millinery instructions--with Pigza's help everyone is able to find the inspiration they're looking for to bring their vision to life. In Part One of BiblioCraft, Pigza showcases the work of more than a dozen artisans who collaborated with her to explore an area of interest using library resources and then developed a project for the book accordingly. In Part Two, Pigza shares her best research know-how; explaining the roles of different types of libraries and how to make the best use of them, guiding users to the best online collections and how to access them and sharing search tips for using library catalogs. ...Show more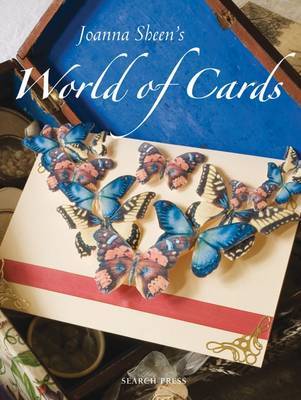 $65.00
NZD
Category: Craft
This is a feast of great new card ideas, advice, top tips and handy hints for cardmakers seeking innovative designs for special occasions. Add to this mix recipes, quotes and notes to accompany the step-by-step projects and the result is a beautiful book packed with inspiration and interest. With her us ual flair and enthusiasm, Joanna brings together a fantastic collection of cards for weddings, christenings, anniversaries, Christmas, retirement, Graduation and more.The techniques include stamping, embossing, gilding, punching, using stickers and a whole range of methods, all of which are used to create pop up, vintage and star cards, raised and decoupaged images, toppers, shaker and paper lace designs. There's plenty more and discover too how to make your cards extra special with brads, ribbons, gems, stickers, beads, glitter and glitz. This book offers a rich source of ideas for anyone interested in cardmaking, whether they have never made cards before, or whether they are experienced designers and papercrafters. ...Show more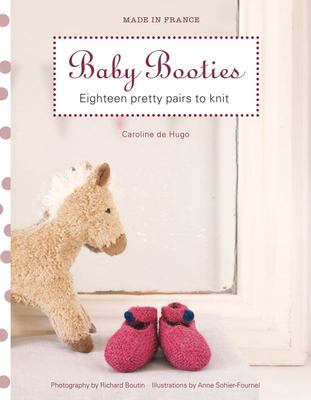 $30.00
NZD
Category: Craft | Series: Made in France Ser.
An adorable collection of colorful baby booties that will inspire knitters with its quintessential French styling The 18 detailed projects feature booties in a range of colors and styles, including classic cable-knit socks, stripy gladiator sandals, and brightly decorated Mary Janes. Each project provi des detailed instructions, a full-page photo, and sizes for babies from three to 12 months. A chapter offers detailed introduction to different knitting stitches and types of yarn. These easy projects are perfect for beginners and could be made in a single evening for the perfect gift. ...Show more