Poppies is renowned for their exquisite Christmas cards and beautiful calendars and diaries so look out in October for our arrival. Get in first to have the best pickings and be in early for overseas posting.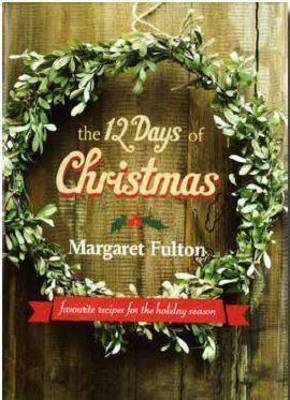 $30.00
NZD
Category: Christmas
Christmas is a time of tradition, of sharing meals and memories with family and loved ones. The 12 Days of Christmas makes this time even more special, with its collection of 60 holiday recipes for the festive season from Australia's favourite cookery author Margaret Fulton, showcasing indulgent seasona l favourites and fresh new flavours like Roasted Stuffed Turkey Breast, Baked Guinness Ham and a delicious traditional French Roast Chicken dinner. This is every cook's essential guide for the holiday season. ...Show more

$18.00
NZD
Category: Christmas
Let it Snow gathers 24 heavenly recipes for pastries, cookies and biscuits to make during the festive season - conjuring up a winter wonderland in your own kitchen. Bring warmth and sweetness into your home during the coldest months of the year with a whole host of delights - from Matcha Coconut Trees t o Apple Gingerbread to Chocolate Pecan Snowballs to Pistachio Rose Wreaths The recipes are simple and fun, with cute decoration ideas and festive photography throughout. ...Show more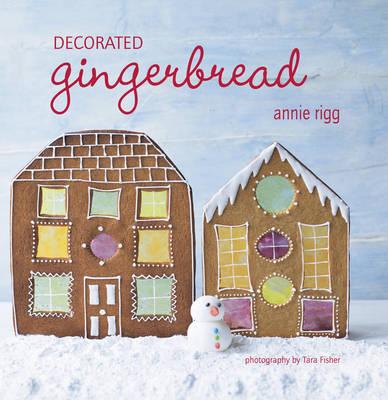 $30.00
NZD
Category: Christmas
Get your piping bags ready and let baking queen Annie Rigg inspire you to create all sorts of cute and quirky gingerbread characters and shapes. Once you know how to make the dough and you have got to grips with Annie's icing techniques, you'll be ready to start decorating. Adults and kids will love the ideas in the Cute chapter. From a gingerbread family to a fluffy sheep, there's something here to bring a smile to someone's face. When you want to really show off your decorating skills, why not turn to the Pretty chapter? Bring a box of beautiful autumn leaf cookies to a Thanksgiving dinner, or a batch of pretty shoes to a Mother's Day tea party. Christmas, Halloween and weddings are all perfect occasions for Festive gingerbread. If you're tired of bringing out the same Christmas ornaments year after year, bake some wreaths or snowflakes and hang them on the tree. Fill the house with the delicious smell of baking cookies and start decorating! ...Show more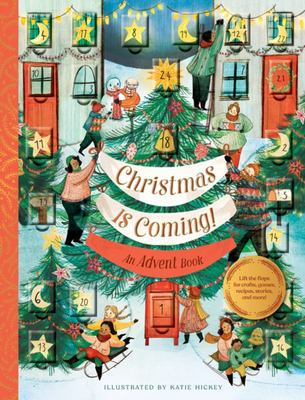 $35.00
NZD
Category: Christmas
Every day of December brings a delightful new Christmas tradition in this keepsake advent book. Each flap on the cover of the book reveals a clue to a festive activity that can be found inside the pages. It might be a recipe for a delicious homemade treat, instructions for a cozy craft, a game to play, a carol to sing, or a beautifully illustrated story to read with the whole family. This inviting twist on the traditional advent calendar is perfect for families who love to put their own spin on celebrating the holidays, offering fun-filled activities that can be fondly shared together year after year. ...Show more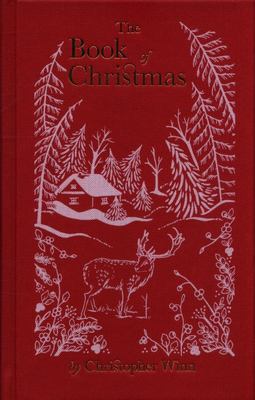 $28.00
NZD
Category: Christmas
A charming gift book that unravels the origins behind the weird and wonderful Christmas traditions from around the world. In The Book of Christmas, best-selling author and acclaimed historian, Christopher Winn, casts a witty and revealing eye on the stories, myths and legends of the most celebrated f estival of the year: Christmas. In this lovingly written collection of festive myths, legends and (quite often) bizarre traditions, discover the fascinating stories behind some of our most cherished Christmas rituals and customs. Along with the stories behind many of the more mainstream customs, Christopher Winn unearths some of the more unusual traditions from around the world; from the burning of the 13-foot Yule Goat of Sweden to Japan's predilection for a Kentucky Fried Chicken Christmas dinner; the Peter Pan swim in London to the hiding of broomsticks in Norway, discover the fascinating truth (and oddities) behind this very special religious holiday. Beautifully produced and charmingly illustrated, The Book of Christmas is a treasure trove of all things Christmas to delight the whole family. ...Show more
$28.00
NZD
Category: Christmas
In this unabridged version of the original 1843 edition, the classic tale is illustrated with full-color paintings and black-and-white drawings that brilliantly recapture an era and bring Dickens's characters vividly to life. "Michael Foreman's illustrations have brought new life and charm to a story we all know." -- Parents Magazine ...Show more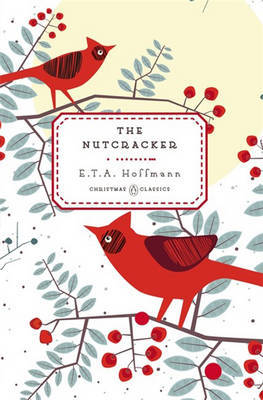 $20.00
NZD
Category: Christmas
This is the story that inspired the legendary ballet, presented in a beautiful hardcover edition perfect for giving as a gift. Written in 1816 by the German Romantic E. T. A. Hoffmann for his children, nephews and nieces, The Nutcracker captures better than any other story a child's wonder at Christmas. Since its publication, it has inspired hundreds of artists and adaptations, most notably the legendary ballet, scored by Russian composer Pytor Ilyich Tchaikovsky. Today, the story - and its enchanting images of sugar plums and nutcrackers, mistletoe and the Kingdom of the Dolls - continues to cast its fantastical spell on readers of all ages. E. T. A. Hoffmann (1776-1822) was one of the major figures of European Romanticism, specializing in tales of the fantastical and uncanny. He was also a music critic, jurist, composer and caricaturist. His Tales of Hoffmann, available in Penguin Classics, includes such masterpieces as 'Mademoiselle de Scudery', one of the earliest example of crime fiction, and Hoffmann's terrifying version of 'The Sandman'. Joachim Neugroschel won three PEN translation awards and the French-American Foundation Translation Prize. He translated Thomas Mann's Death in Venice and Sacher-Masoch's Venus in Furs, among other works, for Penguin Classics. ...Show more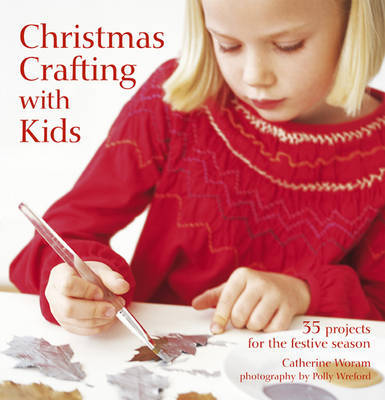 $45.00
NZD
Category: Christmas
Christmas is the perfect time for crafting, and getting busy with glue, paper, and scissors will fill kids with excitement for the upcoming celebrations. Christmas Crafting with Kids is packed with 35 colourful, fun and imaginative projects for boys and girls. There are appealing ideas for great gifts, sparkly seasonal decorations to adorn the house and the tree, and gorgeous handmade cards and gift wrap. All the classic crafting techniques are covered, from potato prints to decoupage, taking in sewing, collage, modelling, stencilling, and much, much more along the way. ...Show more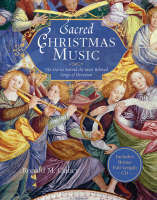 $40.00
NZD
Category: Christmas
A musical journey in time with the tradition of Christmas music is explored here in a stunningly illustrated book and magnificent CD. It covers vocal and instrumental pieces from a variety of national and historical periods and styles. It is complete with a sumptuous gallery of thematically and historic ally corresponding full-colour art and background information on every work. The CD includes the Vienna Boys' Choir performing "Anima Nostra"; Arcangelo Corelli's "Christmas Concerto", excerpts from Handel's "Messiah"; and the "Silent Night". ...Show more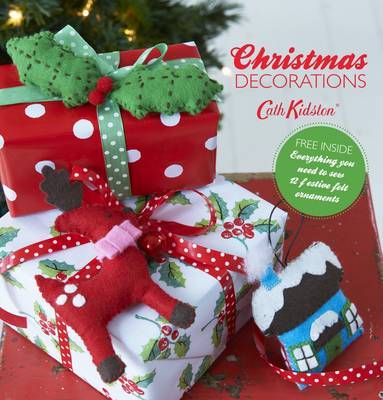 $35.00
NZD
Category: Christmas
One of the most anticipated annual family traditions of each Christmas is decorating the tree. Instead of draping the fir with tired tinsel and baubles that have seen better days, why not make a dozen of your own cute felt tree ornaments designed exclusively by Cath Kidston. Accompanying this paperback book, which includes all the sewing and embroidery instructions you need, this kit contains a selection of coloured felt in six different shades, pompons, ribbon and embroidery thread that can be made up into a delightful selection of 12 different ornaments including a Christmas Cottage, Ribbon-Wrapped Gift, Striped Candy Cane, Snowman, Reindeer, Christmas Pudding, Holly Leaves and, of course, a Festive Stanley. The accompanying booklet details exactly how to use the enclosed pack of materials to create the ornaments, with each stage detailed clearly in explanatory step-by-step photographs. These delightful festive hanging decorations will undoubtedly become cherished family heirlooms that you will enjoy year upon year. ...Show more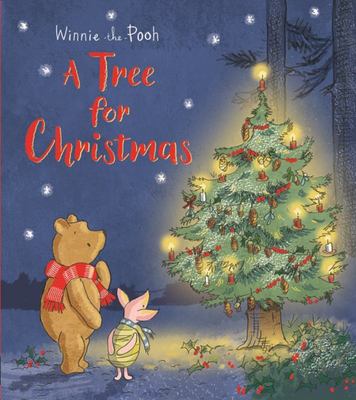 $20.00
NZD
Category: Christmas
It wouldn't be Christmas without a Christmas tree but when Winnie-the-Pooh and Piglet set off to find the perfect tree in the Hundred Acre Wood they soon run into difficulties ... But perhaps with the help of their friends Eeyore, Rabbit, Tigger and Owl, they'll be able to make this a Christmas to remem ber after all. A warming winter tale for fans of The Best Bear in All The World, with delightful new illustrations. ...Show more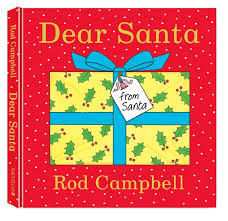 $10.00
NZD
Category: Christmas
A letter to Santa starts off on a merry chain of gift-wrapping, but nothing is quite right and each time he thinks better of his choice. Lift the flaps to unwrap each present and find out what Santa chooses as the perfect present in the end!